Customs
Export without worries
If you are planning to import or export goods, the process of customs clearance must be completely in order. We believe it is important that our customers don't have to worry about their logistics processes and can focus more on buying and selling.
We take care of the correct customs handling and know exactly which customs documents are required. Because of this your import, export or transit will not only go faster but, most importantly, without any problems.
Import documents
Export documents
Transit documentation (T1)
Fiscal representation
Certificate of origin (EUR 1, CVO, ATR)
EUR – 1 & CVO Certificate
The European Union has trade agreements in place with a number of countries. These agreements may contain discounts for customs obligations or exemptions with regard to import requirements. The EUR.1 certificate explains if discounts or exemptions apply and which ones are relevant to a specific product.
ATR certificate
An ATR certificate is a customs document that is used in trade between countries from the European Union and Turkey. This exempts the products from import duties. The certificate can be used for both import and export.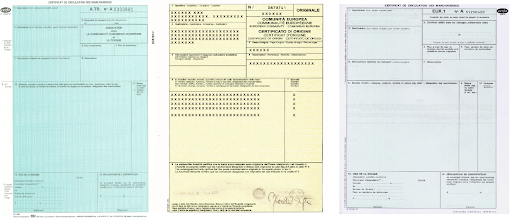 Customs clearance
For correct customs clearance a number of things are required that you should pay attention to. Below we've listed a number of things for you.
Commercial Invoice – checklist:
Goods description, including statistical codes (HS codes)
Gross and net weight: packaging type and quantity
Package list
Price per item and total price
Transaction currency
Country of origin and destination
Name and address of importer and exporter
Bank details of importer and exporter
Delivery terms
Date of release
WE PROVIDE SERVICES TO CUSTOMERS FROM ALL OVER THE WORLD